NEUTRALIZER OIL TANK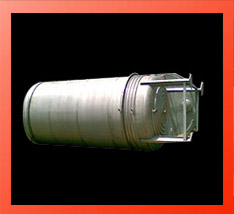 Neutralizer Oil Tank is an essential component of vegetable oil refinery, as most of the oils contain Free Fatty Acids (FFA) and need to be neutralized to remove FFA. Removal of Free Fatty Acids (FFA) is done by adding caustic soda. Oil is first heated up to 60 degree centigrade by thermic fluid coils and oil is stirred by stirrer. Then soap stock formed due to chemical reaction is allowed to settle at the bottom of the neutralizer from where it is taken out into soap pan. The centrifugal separator is run to separate soap stock and finally washed with water for complete removal of soap stock. The water is removed by centrifugal separator.
Neutralization is an important process and without that the third process can't be done. After neutralization all oil is drawn into the second vessel called bleacher where color of oil is removed by bleaching process with the help of chemicals such as carbon black and bleaching earth. Oil after neutralization generally need to heat up to about 110 degree centigrade by thermic fluid coils.

Specifications of Neutralizer Oil Tank
An vegetable oil refinery contains two neutralizers, one bleachers and one deodourizer. Neutralizer oil tanks are properly arranged on the first floor of the steel structure. So that these hangs on the steel structure. Two soap pans are installed on the ground floor below the neutralizers. Soap tank collect the soap stock, which is separated by centrifugal seperator.
The steel structure on which neutralizer oil tank is installed has size of 14ftX14ft. first floor is 9 ft above the ground level. The 8 columns of double channel that support the entire steel structure. Along with the neutralizers, two filter presses are also installed on the first floor of oil plant.
Neutralizer is provided with thermic fluid coil for heating the oil. Neutralizer is open on the top having conical bottom.
Features Of Neutralizer Oil Tank
The tank is generally made up of Polyethylene/Fiberglass tank
A distributor tube is attached to it (pre-installed in tank)
XPI tank manifold with fill plug (pre-install in tank)
Adapters of different sizes are attached to it. A general adaptor size is 3/4" mipt x 1-1/4" CAF
CAF (Control-A-Flow) manual control valve with bypass is installed
"Dole" flow regulator
Some neutralizer tanks do not include valve connection to/from your respective water system
Installed drain fitting connection from neutralizer to your drain system