OIL CAKE CONVEYORS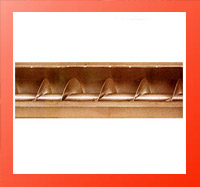 Oil expellers are used to extract the oil content from various oil seeds like Sunflower seeds, Rape seeds, Copra, Sesame seeds, Mustard seeds, Palm kernels, and many more. After the extraction process of these oil seeds, the coarse residue that is left behind is let out through the discharge outlet of the oil expelling machine. This left over residue is known as oil cakes. These have various other uses such as animal feed, fertilizers, etc. For this, the oil cakes need to be further processed by grounding or breaking.
After the oil cake is formed, it need to be processed by use of machines. Transporting or conveying them to different locations where the machines are located can be a very labourious and strenuous work. In order to make this work easier, a special kind of equipment is used. This equipment is known as a Seed Conveyor. There are many Conveyors available in the market today, which are manufactured by top class manufacturers all over the world. These are produced by using the best sources and technology by keeping the need of the oil milling industry in mind.
In order to speed up the whole oil cake processing process, the use of cake elevators play a very important and vital role. The conveyor consists of rotating drums which run on a motor and a belt which is used for conveying the cakes. the belt is made up of rubber. The rotation of the drums is controllable and can be duly adjusted as per the user's requirement. The design of these conveyors are such that they prevent the mixing of the conveyors with other unwanted materials. It is very important that the cakes do not get mixed with other materials as they are used as cattle and poultry feed and are considered as highly nutritious.
A wide assortment of cake conveying equipment are available in the market today. these are manufactured by using the most innovative techniques. Some of the salient features of Cake Conveyors are as follows:
These are available in different capacities and types.
These are applicable for carrying oil cakes for short as well as long distances.
Helps in decreasing loss of time and use of manual labour.
These have sturdy and compact fabrication.